Videx 2321P 33-35Vdc Din boxed heavy duty power supply unit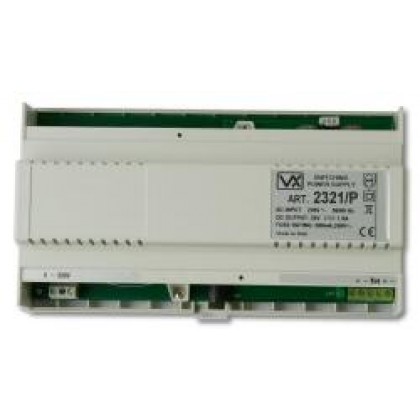 2321P 33V, 34V, 35V Selectable DC Power Supply Unit for Multiple Entrance VX2300 System up to 100 Apartments
A white DIN/wall mount 34V, 35V or 36Vdc PSU for use on a small to medium sized VX2300 system and kits. The voltage output is selectable via a jumper while the output is signalled by a green healthy LED.
Power supply for use on larger systems with multiple entrances with up to 100 audio intercoms or videophones.
The unit is housed in a 15 module DIN box which can be rail or wall mounted.