Videx 2321 32Vdc din boxed additional power supply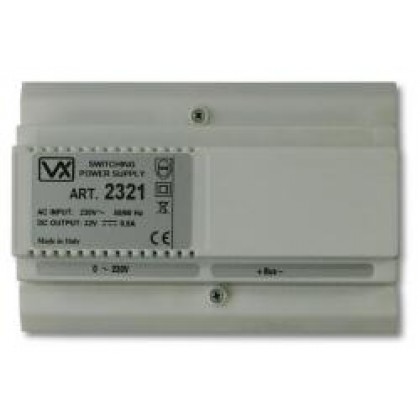 A white DIN/wall mount 32Vdc PSU for use on a small to medium sized VX2300 system and kits.
Max system size 1 entrance 20 apartments. This PSU is designed for the VX2300. It has an output voltage of 32Vdc and connects directly to the 2 wire bus.
For larger systems use 2321P.