Videx 4303N Functional door amplifier for VX2300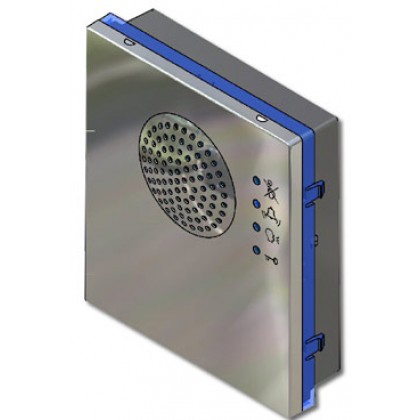 - Speaker module with 0-2 buttons for the VX2300 system.
- Up to 64 buttons can be connected to the module using the standard 4000 Series button modules.
- The module also includes call progressing information in the form of 4xLED's for call in progress, busy, speak and open.