Videx 4837 Speaker unit for audio & video door entry systems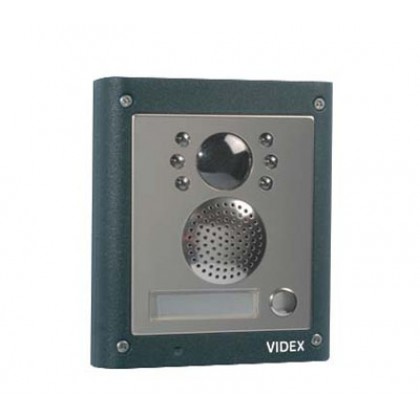 4000 Series Speak Unit Front Panel Modules

The audio speaker unit module is the basic part to build an outdoor station for an audio door entry system. Modules are available with 0, 1, 2 and 4 buttons. These modules are normally combined together with additional push button modules or can be used individually for systems where the number of users is equal to the number of buttons.
4837 speaker units are fully compatible with 800 series speaker unit 837M
Note: To order modules with anodized aluminium front plate, please select Aluminium option from the drop-down list.