Videx 5112 surface mount simplex apartment station for eclipse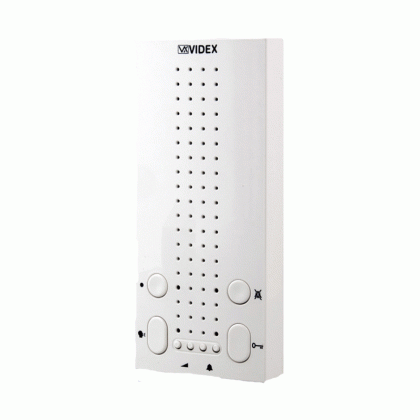 - White Simplex intercom with buttons to control "answer" (press to talk/release to listen), "door open" and 2 service buttons.
- 3 LEDs to confirm the talk/listen status, the open/close door status and the on/off status of the privacy (no calls).
- A 3 position call tone volume switch which when in the left position will enable the privacy function (no calls), in the centre position low volume and in the right position high volume.
- Available in white, sliver or carbon fibre effect.